DISCOVER HOW TO MAKE A LIVING FROM LAYING HORSES ON THE BETTING EXCHANGES
...... Thats not only a SYSTEM ! This is THE ULTIMATE LAYING GUIDE. In my opinion THE MOST POWERFUL LAYING MANUAL ON THE NET.
(Simon J.Wolf - Sales Manager - BestBettingProducts)
Dear Punter,
My name is Anthony Warner. I am 43 years old and i have spent the last 15 years in the research of BETTING SYSTEMS, BETTING STRATEGIES and TIPSTERS. After analyzing thousands of races, spending a fortune for tipping services and systems i have developed this laying system, THE PRO-LAY-SYSTEM. All the condensed information is collected into this guide. You will be walked through the process of making money from laying horses with the knowledge of a professional punter on your side !
A quick note before you read on !
I´m not going to insult your intelligence like many other competitors with useless phrases and ridiculous claims like ...
* TURN 100 INTO 5000 IN LESS THEN 30 DAYS *
* TOP INSIDER SECRETS REVEALED*
* QUIT YOUR DAYJOB WITHIN THE NEXT WEEKS *
AND BONUS PACKAGES AFTER BONUS PACKAGES ONLY TO CONVINCE YOU FOR A PURCHASE
MOST OF THEM ARE CRAP !!!
SORRY TO BE SO HONEST BUT THATS THE TRUTH !!!

FOLLOW MY RULES TO YOUR SUCCESS
What i will do is to guide you STEP BY STEP to your profits and to show you how to make a nice income from laying horses by using EXACTLY the system what i am using.


WHY YOUR SYSTEM ANTHONY ?
2 SIMPLE ANSWERS MY FRIEND !

1

Have you ever joined a tipping/laying service only to see your
betting bank go down ? Yes ? Subscribing to these services
normally costs you a large amount of money and you get poor
value for you hard earned money. You'll have to pay around
£20-£200 monthly. That is a considerable amount of £200 - £2000
per year. In many cases the rewards are far less than the costs.
PAY ONE OFF !!! NO RECURRING FEES !! BE THE TIPSTER !!

2

I have spent a fortune in betting products and tipping services over
the last 15 years. NO MORE HOURS IN FRONT OF YOUR COMPUTER ! ANALYZING RACE AFTER RACE IN SEARCH
OF A PROFITABLE SYSTEM. The days of failure and losses are a thing of the past. I HAVE DONE ALL THE HARD WORK FOR YOU.
NO computer skills needed
NO knowledge of horseracing
NO strange staking plans to follow
NO software needed
RESULTS
94% Strike Rate

CLICK HERE to get a breakdown of the selections


2017
JANUARY +£3,657.00
FEBRUARY +£3,448.00
MARCH +£4,313.00
APRIL+£2,934.00
MAY +£4,068.00
JUNE +£2,659.00
JULY +£3,649.00
AUGUST +£3,724.00
SEPTEMBER +£2,977.00
OCTOBER +£4,454.00
NOVEMBER +£3,956.00
DECEMBER +£2,813.00


2018
JANUARY +£4,404.00
FEBRUARY +£3,317.00
MARCH +£3,628.00
APRIL +£2,602.00

MAY +£4,035.00

JUNE +£3,392.00

JULY +£2,870.00

AUGUST +£3,155.00

SEPTEMBER +£2,282.00

OCTOBER +£3,215.00

NOVEMBER +£2,561.00

DECEMBER +£4,032.00

OVERALL
+£82,145.00

Here's what some of my satisfied customers
have to say about the system:
-----Original Message-----
From: John Holmes
Sent: June 12, 2018 07:23:17
To: 'Pro-Lay-System'
Hi Anthony,
Just a quick message of thanks.
I didn't start out with any great hopes so I thought I would only begin with £100 and if I lost it it wouldn't be that bad. But what has happened over the course of the last weeks has astounded me.
Regards,
John
-----Original Message-----
From: Jason D.
Sent: May 23, 2018 11:12:17
To: 'Pro-Lay-System'
Hi,
I have looked at quite a number of laying system and none seem to be able to achieve your level of success. I am very happy so far.
Jason
THE ULTIMATE GUIDE TO LAYING HORSES
DISCOVER HOW TO MAKE A LIVING FROM LAYING HORSES ON THE BETTING EXCHANGES
This manual shows you how you will earn a good living from horse racing within a few minutes every day in the comfort of your own home.
This is not only a quickprint ! The manual is covering every aspect of laying horses. FULLY PACKED with detailed illustrations, guides and much more. It is the ultimate laying compedium and teaches you everything you need to know !

Read what Peter and Colin have to say...
-----Original Message-----
From: Peter G.
Sent: June 4, 2018 09:24:56
To: To: 'Pro-Lay-System'
I just wanted to let you know that I've been trying to make money betting on horses for the last few years. I finally found a laying service that produces loser after loser and genuine profits. THANK YOU !!!
-----Original Message-----
From: Colin H.
Sent: June 10, 2018 10:58:45
To: 'Pro-Lay-System'
With your help, I have gone from a losing season, to a winning season. I am up over £900 in winnings over the last two weeks! Fantastic!
Thank you Anthony!

What do i get once i've bought the manual ?
The knowledge and condensed information of 15 years in
betting reasearch - What does this mean for you ? The fastest and
direct path to your profits !

The opportunity to make a nice TAX FREE income from the comfort of your home

- No computer skills needed. No knowledge of horseracing. You will be able to create a nice income stream from the comfort of your home.

Learn everything you need to become a professional punter

-
The best staking strategies, money management plans, professional trading strategies, how to generate GUARANTEED profits, learn the techniques that most successfull punters use and much more !

AND THE MOST IMPORTANT

- YOU WILL DISCOVER THE HEART OF THIS BOOK -

THE PRO-LAY-SYSTEM

I will guide you STEP BY STEP through real life examples by using EXACTLY the system what i am using. You get an easy to understand system which is based on years of research, statistics and logical principles. The system is rule based and it concentrates on the value of the selections. A professional betting system that works in the real betting world.

Frequently asked questions:
1) Can i do the selections the day before?
YES ! You can do the selections the day before or just before the race start.
2) Do I have to watch the computer all day??
NO ! Its up to you. You can place the bets in the morning before you go to work or in the afternoon.
3) Do I have to spend a lot of time on this?
NO ! You will find the bets within minutes.
4) Will i need a large betting bank?
NO ! You can start with £200 and work you up from there. The system includes a sensible staking plan to allow anybody to build up their bank from a relatively modest amount. As your bank grows, so will your profits.
Example:
• 30 days £181
• 60 days £328
• 100 days £724
• 150 days £1,950
• 200 days £5,250!
5) Do I need special software for these system to work ?
NO ! No software is needed.
6) How can I pay for the system?
Payments are made securely via Clickbank and Paypal. They offer a number of credit card and switch card options. Simply click on the 'Order Now' button below.
7) How will I receive the system that I have purchased?
Via Email.
8) If this system is so good why you are selling it ?
By selling this I not only help others make a nice income but I obviously make a bit extra myself, so why not ? There is a SALES LIMIT ON THIS PRODUCT. So this would not affect in any way my profits. The vast majority of punters throw their money away without adopting any kind of professional approach. There is therefore plenty of funds available for us to win.
But the cost of this product is almost irrelevant because the results you see are so finacially dramatic. You're going to earn your money back in the first week of using ths system.


Are you ready for a laying system which tells you EXACTLY what to lay each day ?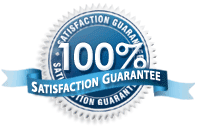 LIMITED! -35% OFF
-----------------------------------------------
NORMALLY YOU HAVE TO PAY £147.
FOR A LIMITED TIME I OFFER 35 SYSTEMS AT -35% OFF so the manual is available for THE ONE OFF PAYMENT of £97.

THIS OFFER IS LIMITED!!

FIRST COME FIRST SERVED

After clicking on the link below you will get INSTANT access
to my system. Even if it's 3:00am !
Let me prove to you how to make a nice income using this
powerful system.
PLEASE NOTE: There will be a sales limit on the product !
You can start profiting right now !
Place your order by clicking on the link below. All payments are handled by Clickbanks SECURE server.
Your card statement will show a discreet purchase to CLKBANK*COM
REMEMBER: Your purchase is 100% RISK FREE!


I know you are having doubts about purchasing this manual...so read the testimonials again. Lots of regular people, just like you, have gone from being sheep to earning money because they took responsibility for their betting failures.
I can tell you hundreds of people have read about this system and NOT bought it. But where do you think they are now? That's right. I'd bet any amount of money they are still working the daily grind wishing for a way out. They had the way out right in front of them. They were just too scared to take it.
Don't make the same mistake.
Sincerly,
Anthony Warner
---
© ProLaySystem.com - All Rights Reserved
ClickBank is the retailer of products on this site. CLICKBANK® is a registered trademark of Click Sales Inc., a Delaware corporation located at 1444 S. Entertainment Ave., Suite 410 Boise, ID 83709, USA and used by permission. ClickBank's role as retailer does not constitute an endorsement, approval or review of these products or any claim, statement or opinion used in promotion of these products.